Department of
Mechanical Engineering
DTE Choice Code

654561210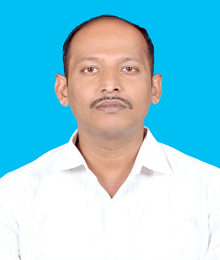 Dr Avinash Namdev Khadtare
Head of Department
Dear Friends,
Mechanical engineering is the Core Department of the Arvind Gavali College of Engineering. The department has all UGC approved faculty members. Department has well-equipped laboratories.
With the growing demand for Mechanical Engineers in the Government and private sectors, the Department is making the best efforts to produce highly trained and capable engineers who can take up the challenges of the real world. The quality of academic instructions, conduct guidelines, and college activities are designed to produce competent and successful engineers. In the Department, the focus is on preparing professional engineers.
As far as the Department is concerned, academic standards and practical work are the two key parameters. To execute this parameter the department has taken the Initiatives to provide industrial work exposure by sending the students for training to make them fit for future professional challenges. For the extra curriculum activities, the Departmental Association (MESA) has been established by the students. This association conducts various technical and cultural events regularly.
"Nothing is impossible for Mechanical Engineers with Skill Oriented Knowledge."
Vision :
To develop professional technocrats and socially responsible engineers in the field of Mechanical engineering.
Mission :
M1: To provide quality education to enhance academic competency keeping pace with the industrial needs.
M2: To develop attitude and the professional skills for employability and research.
M3: To imbibe ethical values in graduates for the progressive social development.