Department of
Civil Engineering
DTE Choice Code

654519110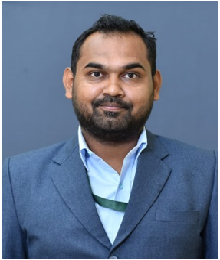 Dr. Prashant Bamane
Head of Department
The department of Civil Engineering was established in the year 2010 with total sanctioned intake of 30 students for U.G. Program. The department has emphasized on fundamental theory and practice in Civil Engineering, keeping in view the current and continuously changing scenarios in this discipline.
The Department has established state-of-art laboratories which can provide opportunities for the students at all levels to get acquainted with the latest developments in various avenues of Civil Engineering. The centre of excellence will act as a place to educate automation technologies to students with focus on Training, Knowledge Transfer, Research Projects, Application Oriented Research and Innovation. The department has an excellent infrastructure with well-equipped and modern laboratories with the latest modern equipment like Computerized Universal Testing Machine, Total Station etc. As well as department has one modern classrooms with LCD projectors and one large seminar hall with interactive projector.
The Department of Civil Engineering has total faculties 12 with two Ph.D holders 2 Associate Professors and 10 Assistant Professors all of them have completed their post-graduation and 2 faculties have registered for their Ph.D. work. In addition to teaching and instruction, the faculty is also engaged in active research with an aim to generate innovative concepts and ideas or apply the existing technologies to new applications. Faculty members are committed to service through continuing education programs and research that contributes to their field. The department has a number of ongoing/completed/applied research projects and industrial consultancy work from various agencies.
Department of civil engineering provides consultancy and technical support to governmental and non-government organizations in the following fields.
1. Material Testing: Steel, Cement, Sand and Aggregates.
2. Soil and Water Testing.
3. Suvey Work